Integrated Energy Therapy® Angelic Healing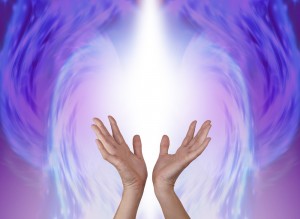 Integrated Energy Therapy® (IET) also known as (Healing with the Energy of Angels®) is a next generation – hands on – power energy therapy system that gets the "issues out of your tissues" for good!
Developed at The Center of Being, by Stevan J. Thayer, IET uses the violet angelic energy ray, as brought to us through the nine Healing Angels of the Energy Field, to work directly with one's 12-Strand Spiritual DNA. IET safely and gently releases limiting energy patterns of one's past, empowering and balancing life in the present.
Harriette S. McDonough, L.M.S.W., D.CEP, ACP-EFT is a master/teacher of Basic, Intermediate and Advanced Levels of IET. She is listed as one of the Top 30 Teachers of IET in 2011.
Would you like to learn how to heal with IET? Click here for the next training date.
For more information about Steven Thayer go to: www.learniet.com