Emotional Freedom Technique (EFT): Meridian Tapping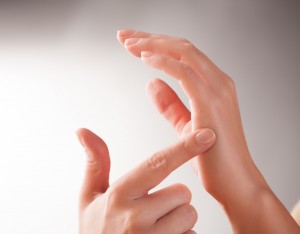 What is Emotional Freedom Technique (EFT)?
EFT is an Energy Psychology technique created by Gary Craig in the late 1980s. EFT is based on the Meridian System developed by the Chinese acupressure practitioners over 5,000 years ago.
By tapping on the release points in the body's Meridian System, EFT helps to clear energy blocks caused by life's stressors and challenges and helps one return to his/her natural state of calm. EFT is also known as "psychological acupuncture."
The foundation of Craig's EFT technique is embodied in the following Discovery Statement:
"The cause of all negative emotion is the disruption in the body's energy system."
What are Meridians?
The Chinese developed the Meridian system over 5,000 years ago, stating that the body's life force (Qi) runs up and down the body in energy pathways called Meridians. There are 14 major Meridians on the body, named after major organs and contain "release points."
When the body is in dis-ease psychologically or physically, the Meridian system is blocked. By stimulating the release points with EFT, the blocks are released and the body is rebalanced.
Harriette McDonough is a certified Emotional Freedom Technique Practitioner. Certified by Tina Craig and Gary Craig, EFT Founder.
Check Live Events tab for EFT Basic Workshops schedule
For more information about Gary Craig go to: www.emofree.com