Aura-Soma®: Color and Aromas
What is Aura-Soma?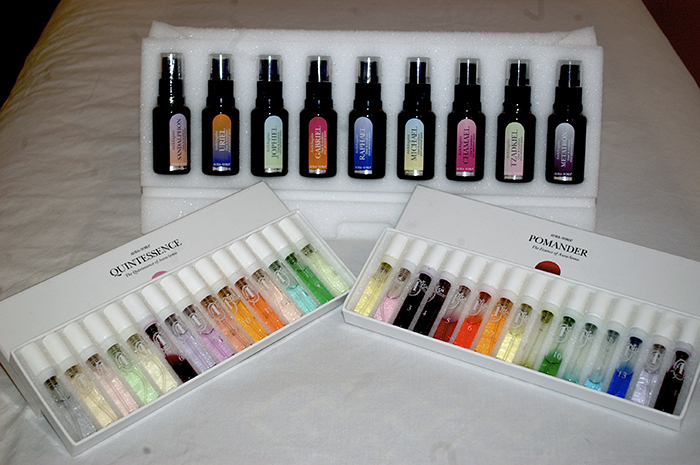 Aura-Soma is a natural healing method that makes use of the vibrational powers of color, crystals, and natural aromas combined with light in order to harmonize body, mind, and spirit.
Aura-Soma healing came out of England in the beginning of the 1980s developed by Vicky Wall a British healer and herbalist who had dedicated her life to spiritual research and the treatment of illnesses with plants.
How Aura-Soma Works?
This is a non-intrusive holistic therapy that is connected to the concept of color. Every color is a wavelength of light whose specific energetic quality can influence the whole range of human emotions through the chakras. Chakras — vortices of energy that rotate in our etheric body — are made up of colors but each contain one dominate color.
Aura-Soma means "etheric body-physical body." The etheric body, or aura, is an electromagnetic field that clairvoyants see as colored rays emanating from the spine. Clients seeking healing choose the color bottle that they are drawn to; the practitioner sprays it on her own hands and moves it through the client's aura.
By choosing a color, a client is re-establishing the aura to his/her natural rainbow, bringing balance to his/her aura and the light bodies.
For more Information go to: www.aura-soma.net